Hurro efferyone.
I knew somethink was happening... All of a sudden a pretend tree with lots of balls on it appeared in my house! Then mum started going out without me lots and coming back with loads of bags with cool things in them. And I started getting a special chocolate every day! Then my brother,
Ludo
blogged about something called Crisp Mas, and now it all makes sense! All I know is that if you a good doggie, a big man called Santa Paws comes and gives you lots of presents. Sounds good to me. I must remember to be on my bestest behaviours. I looking forward to learning lots more about Crisp mas.
This be me sat looking pretty next to our Crisp mas tree

These be all the cool things Mum keeps bringing home. She puts pretty paper on them and says she is sending them to Santa Paws. At least one of them smells like it could be for me!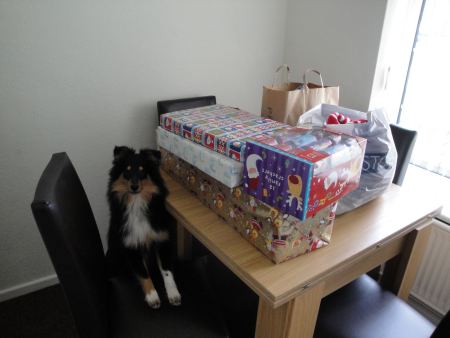 And this definitely be the best bit. Every day I gets a special chocolate, they come from somethink called an Adbent Calendar. I not allowed to eats them all in one go though.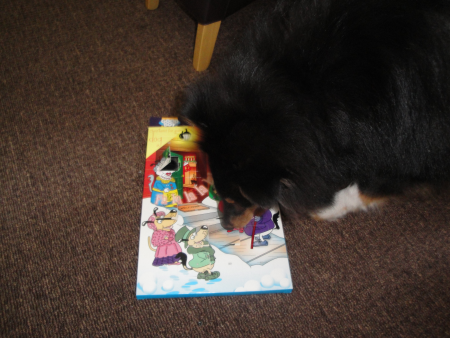 In other news, I gots a new bed! It be nice and roomy so I cans stretch out and stuff, cos I outgrowed my other one. Here is me in it -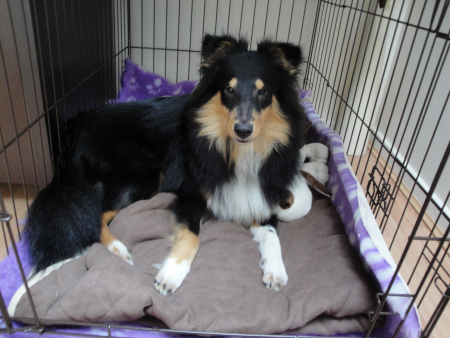 Here is my friend who keeps me companys at night, his name is Mr Snuggles.

But this is my favouritest bed in the world. It be sooo comfy and mum cuddles me all night. She says I like a hot water botttle. I only allowed to sleep in there sometimes though.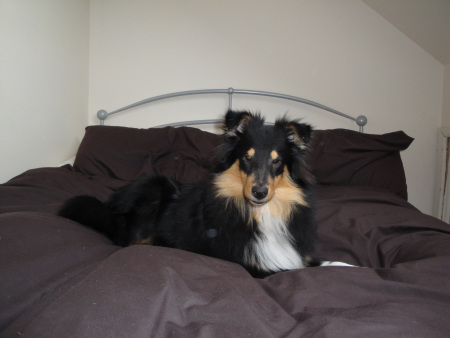 Woofy crisp mas!

~Fizz xxx